Title:

Everneath


Author:

Brodi Ashton


Pages: 370
Genre: Supernatural Young Adult Literature
Publisher:

Balzer & Bray


Summary: Last spring, Nikki Beckett vanished, sucked into an underworld known as the Everneath. Now she's returned--to her old life, her family, her boyfriend--before she's banished back to the underworld... this time forever. She has six months before the Everneath comes to claim her, six months for good-byes she can't find the words for, six months to find redemption, if it exists.

Nikki longs to spend these precious months forgetting the Everneath and trying to reconnect with her boyfriend, Jack, the person most devastated by her disappearance--and the one person she loves more than anything. But there's just one problem: Cole, the smoldering immortal who enticed her to the Everneath in the first place, has followed Nikki home. Cole wants to take over the throne in the underworld and is convinced Nikki is the key to making it happen. And he'll do whatever it takes to bring her back, this time as his queen.

As Nikki's time on the Surface draws to a close and her relationships begin slipping from her grasp, she is forced to make the hardest decision of her life: find a way to cheat fate and remain on the Surface with Jack or return to the Everneath and become Cole's queen.
The Dish:
There's been a pattern in my recent reads (save one exception), and Brodi Ashton's debut is one of the most fascinating takes on mythology. Not only does she recreate the Persephone myth, she also relates it (briefly) to the Egyptian myth of Osiris and Isis. I definitely like the idea of bridging myths of different cultures and societies.
The storyline is written in two parts entwined together, what is happening now in the present after Nikki has Returned from the Everneath and what happened then before she was taken. This form of storytelling is a unique way of revealing what happened in the past while also relating to Nikki's time on the Surface while "settling her affairs." It is both this means of storytelling that really drew me into
Everneath
, making it a smooth read.
Nikki, Jack, and yes even Cole were the most riveting characters who easily moved the story along. I felt for Nikki's situation even when I thought she had made some definite mistakes before going into the Everneath. However, given her age, I would chalk that up to establishing her as a believable teenager who makes hasty decisions. Jack also made some decisions that I questioned but I found him to be a wonderful young man. The reader can doubtlessly see why it was his memory that Nikki clung to while in the Everneath. Now we approach Cole.
Cole.
I could describe him in so many words and probably earn the ire of every girl who adored this bad boy. So I won't mince words when I say, "What a jerk and how I would love to punch him in so many ways." And that's all I'll say on him until I read the second book.
Overall, this was an excellent debut filled with dynamic characters, mystery plot and background, and an ending that will leave readers wanting more. I would highly recommend
Everneath
to those who enjoy mythology-based literature and supernatural mysteries, and I'm waiting on pins and needles for what Brodi Ashton has in store for her readers in
Everbound.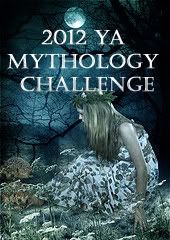 Book 3